Get to know the origins of the Catalan wine!
In Catalonia there are these 10 wine-growing districts: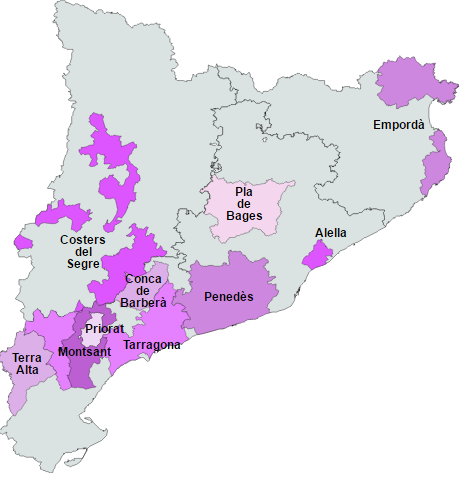 Empordà, Alella, Penedes, Priory, Conca de Berguedà, Pla del Bages, Tarragona, Costes del Segre, Montsant and Terra Alta.
4 fantastic boutique hotels in Catalonia with their own wine cellar and wines from a different region of origin, are located on our oenological routes.
Let yourself be carried into the 4 wine-growing areas of L'Emporda, Penedes, Tarragona and Terra Alta with their wonderful landscape.
Wine tourism in Catalonia, a unique experience that you should not miss.
HOTEL PERALADA WINE SPA & GOLF (wine-growing district Empordà – Peralada)
An oenological getaway quite relaxed and romantic? In this hotel you are exactly right!
Here you can visit the vineyards of Malaveïna, one of the five wineries of Peralada in the Empordà, with its impressive storeroom with more than 5,000 wine barrels, as well as the wine cellar, which has been producing wine since the Middle Ages. Finally you can enjoy a sample of the wines and champagne of the Empordà.
To relax and unwind, there is an impressive spa area, with heated pool, Swedish sauna, jacuzzi, relaxation zone, hot stones and hammam.
Do you want to surprise your partner with something special? Then reserve exclusively the 'Balneo Gran Claustre', a spectacular recreation of the medieval monastery of the Castle of Peralada, with wine jacuzzi for two.
Golf lovers are invited to play on the own Peralada Golf Course, where pitch and put can also be practiced.
Even if you do not have to leave this wonderful boutique hotel with all its amenities, you should not miss the beautiful medieval villages of Pals, Peratallada and Begur in the surrounding área, likewise their spectacular beaches. You can find pure culture in Figueres, 15 km away from the Dalì Museum.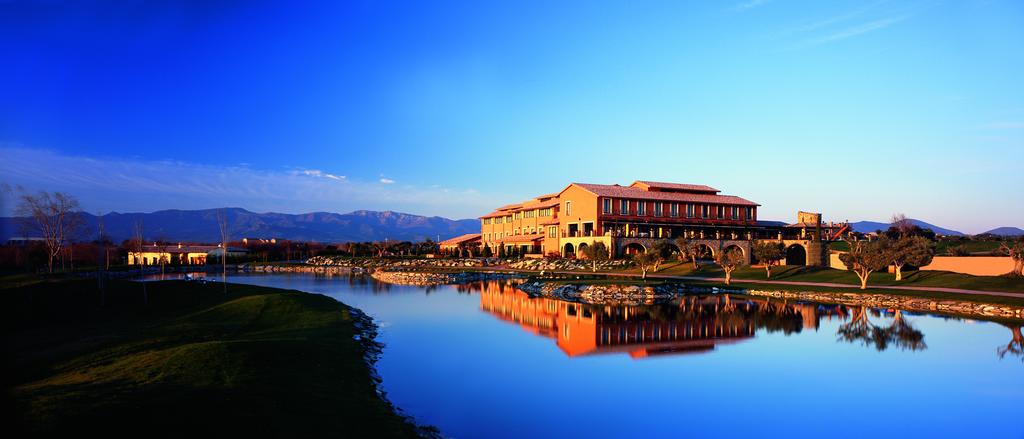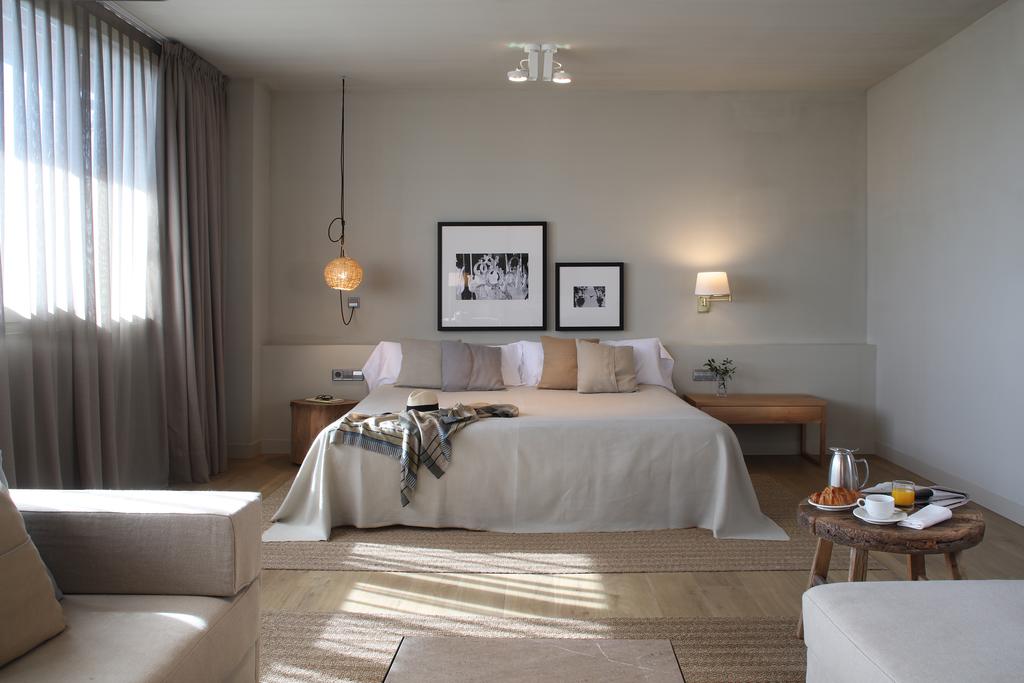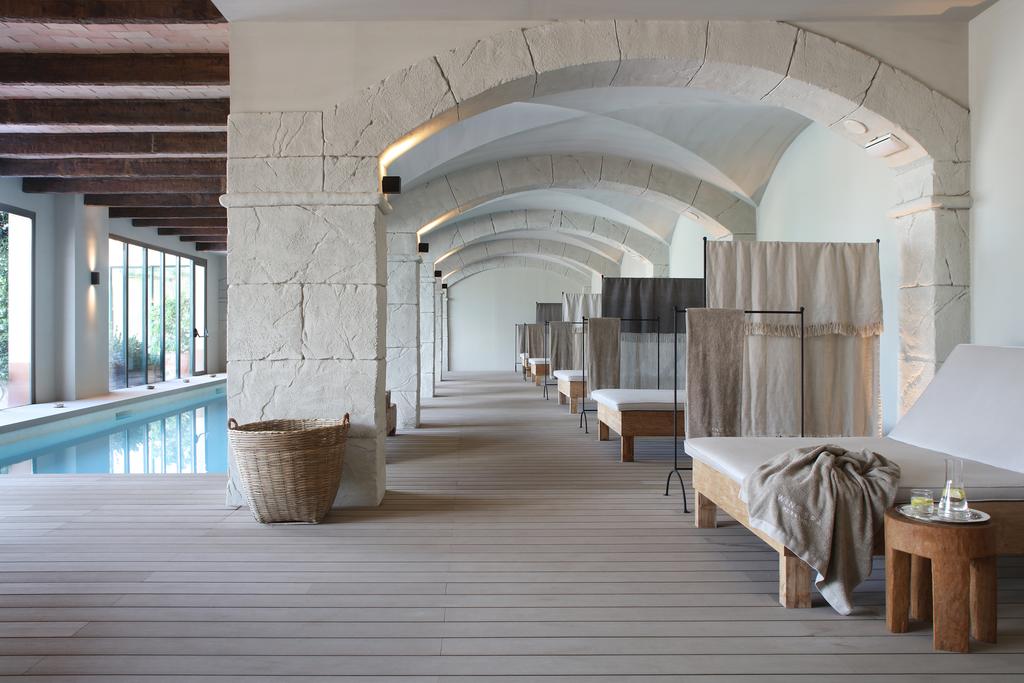 Book now – Wine tourism in Peralada.
MAS LA BOELLA (wine-growing district Tarragona – La Canonja)
`Mas la Boella' is a beautiful boutique hotel in a country house from the 11th century, on a 110 hectare estate with 6,500 m2 of garden.
On the same estate is the winery `Mas la Boella' with 4.5 hectares of vineyards.
The red wine from the Tarragona region comes from the four grape varieties `Cabernet Sauvignon', 'Merlot',' Syrah' and` Mourvèdre'.
In this hotel you will experience authentic wine tourism close up! Together with friends or family, you can participate in the vintage by hand, a fun and interesting experience.
There are excursions to the vineyards and visits of the wine cellar with wine tasting sessions and courses as well as workshops.
`Mas la Boella' is pure relaxation, the cozy furnished rooms with their suitable king-size beds offer the utmost comfort.
The outdoor pool is open 24 hours.
The restaurant offers excellent cuisine with seasonal ingredients of proximity and a variety of tasting menus.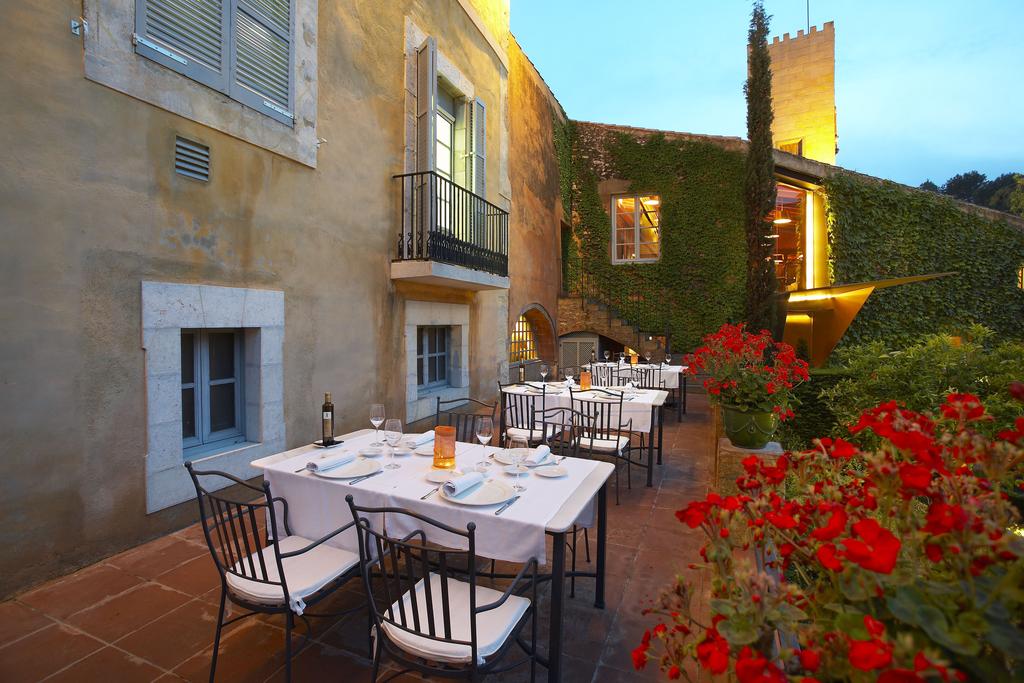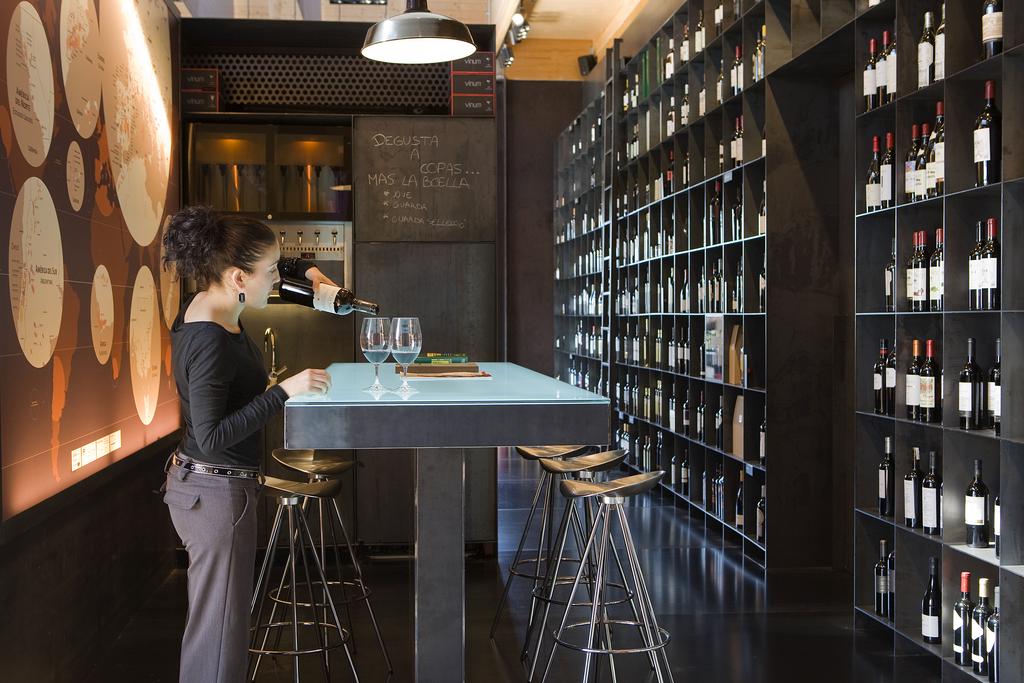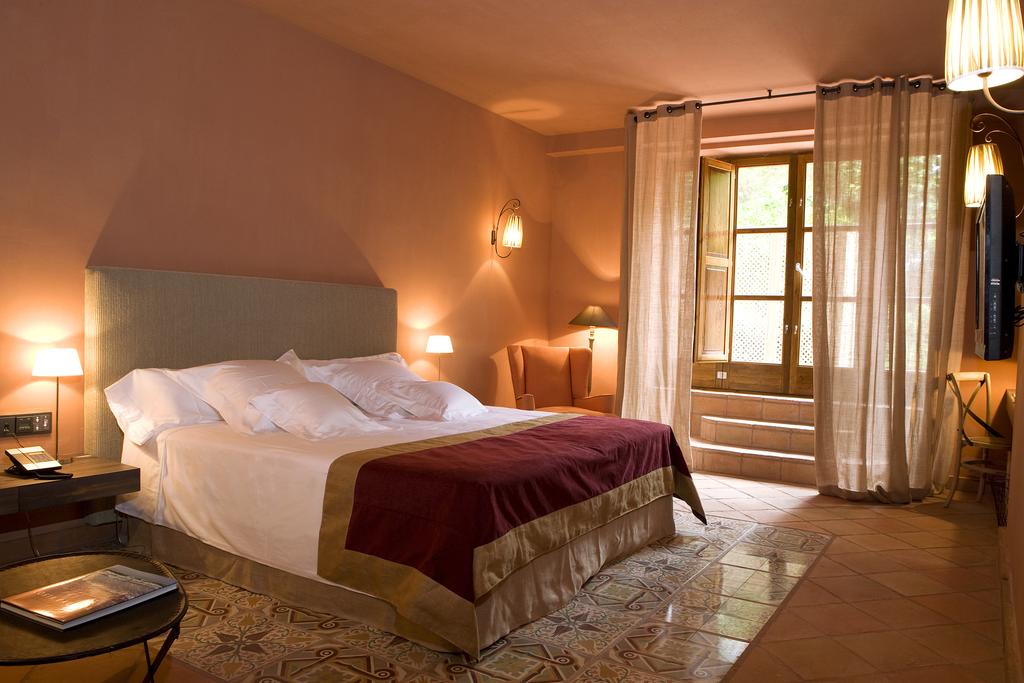 Enjoy your getaway in Tarragona and discover Mas Boella.
HOTEL VILLA RETIRO Y BODEGA PAGOS DE HÍBERA (Xerta, wine-growing district Terra Alta)
Quietly located in the heart of the Delta del Ebre Nature Reserve, this charming boutique hotel is housed in a modernist building dating from 1890. An oasis of relaxation, in its 3000 m2 large, magnificent garden you can walk under the tropical trees or by the lake leisurely.
In `Pinell de Brai´, near Xerta, are the wine cellars of Villa Retiro and Pagos de Hibera, housed in the wine museum `La Catedral del Vi´. This spectacular modernist building from 1922 was built by César Martinell, a disciple of Gaudí. Visit the great winery or participate in wine tasting. In the restaurant of the 'Sala de los Olivos', whose kitchen chef Fran López has earned a Michelin star for the restaurant at Hotel Villa Retiro, you can dine exquisitely.
In the hotel's spa with hydromassage bathtub and space for massages and treatments you will find the necessary relaxation. The outdoor pool in the garden is equipped with waterfalls and hydromassage.
The 1 * Michelin star restaurant with its variety of menus is a gastronomic experience of a very special kind.
For cocktail and gin-tonic lovers, Villa Retiro offers more than 500 choices.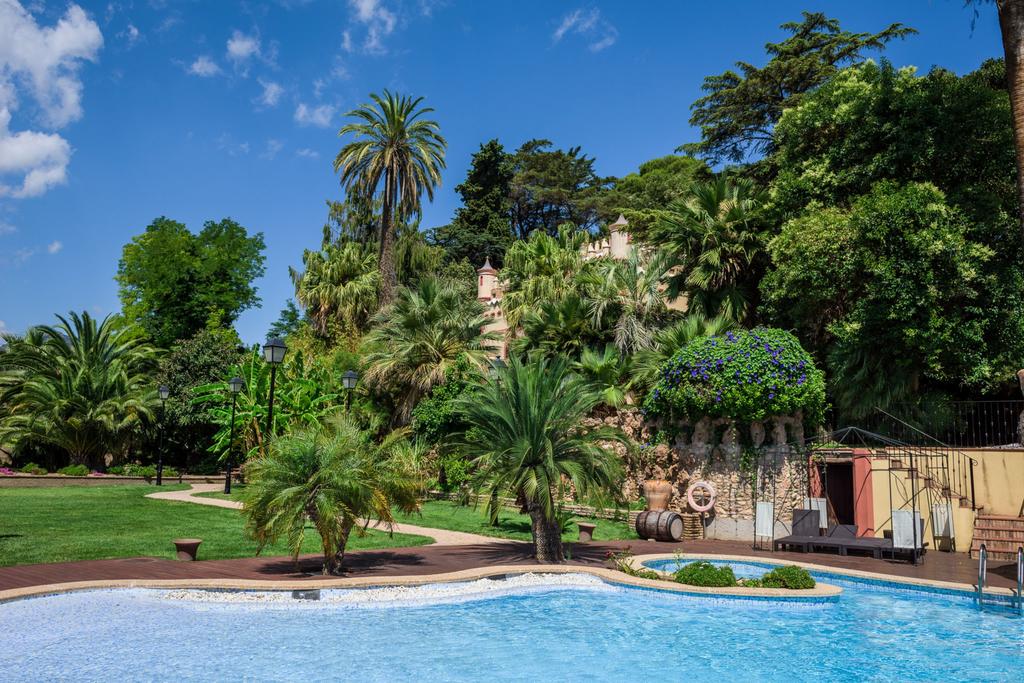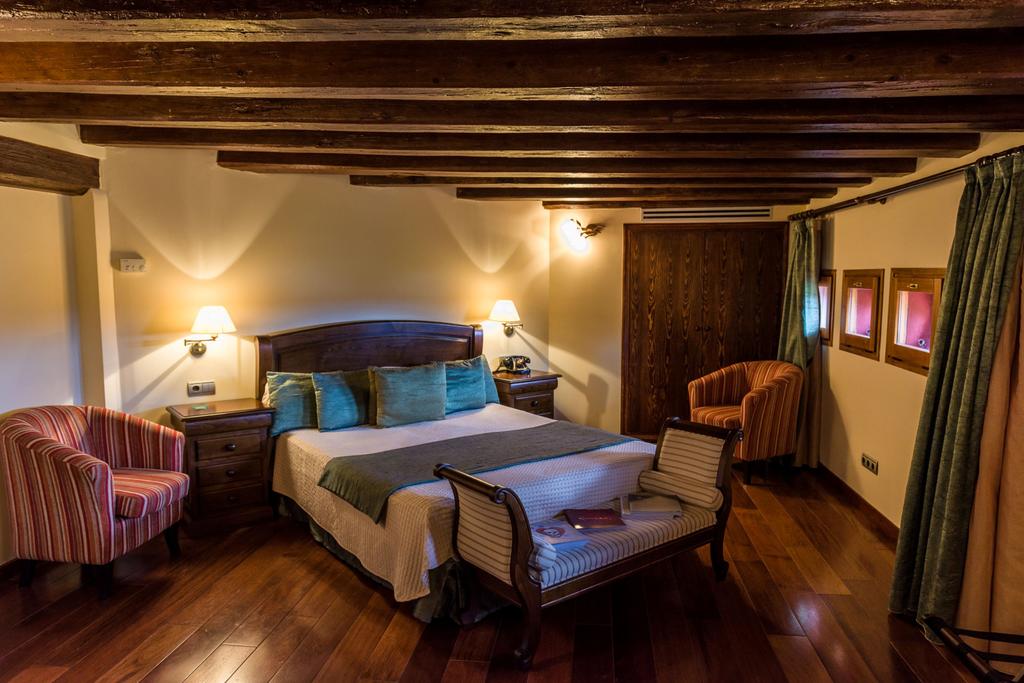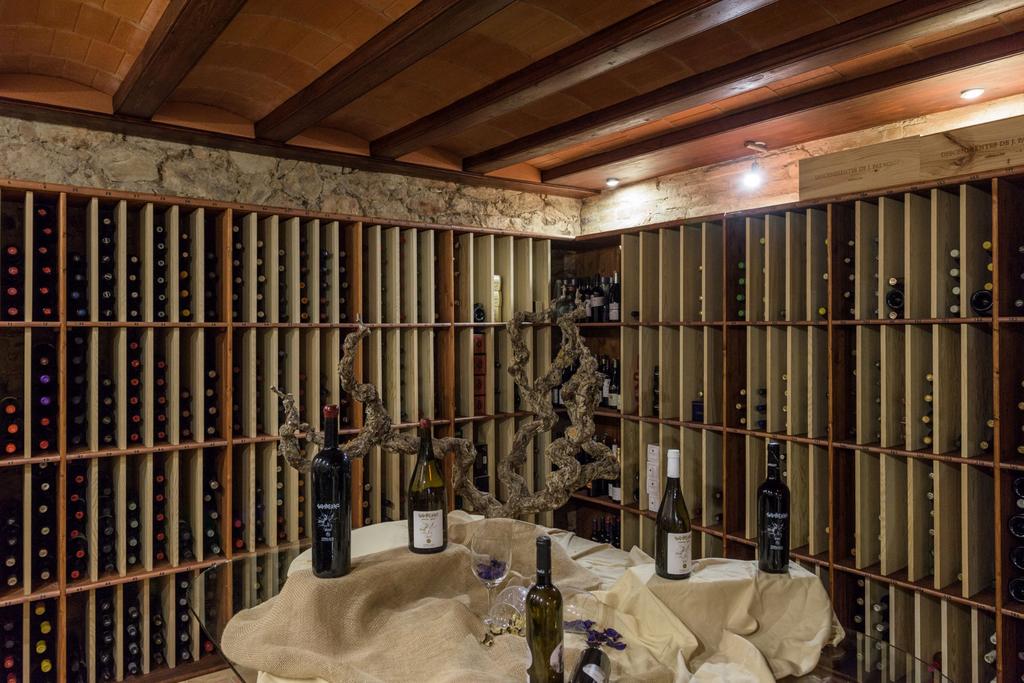 Wine and gastronomic getaway in Villa Retiro, Terres de l'Ebre. Book now
CAN BONASTRE (Masquefa – wine-growing district Penedés)
Located at the foot of Montserrat, surrounded by vineyards, this romantic boutique hotel is set in a farmhouse dating from the 18th century on a 100-hectare estate.
On the wine-growing estate `Can Bonastre´ you can visit the vineyards and the winer cellar, as well as the bottling of the wine and its making process, from up to 13 different grape varieties.
The tasting of two wines is included in the price. On request, the number of wines to taste can be increased and you can also book wine tasting courses.
From some hotel rooms you have a spectacular view of the mountain 'Montserrat', from other rooms a great view of the vineyards.
The ACBUA is a luxurious experience spa, where you will find a heated swimming pool with water jets, a Turkish bath, experience showers, sauna and massage treatments.
The stay is completed by a meal in the hotel restaurant with excellent creative cuisine, based on seasonal products and accompanied by a diversity of wines.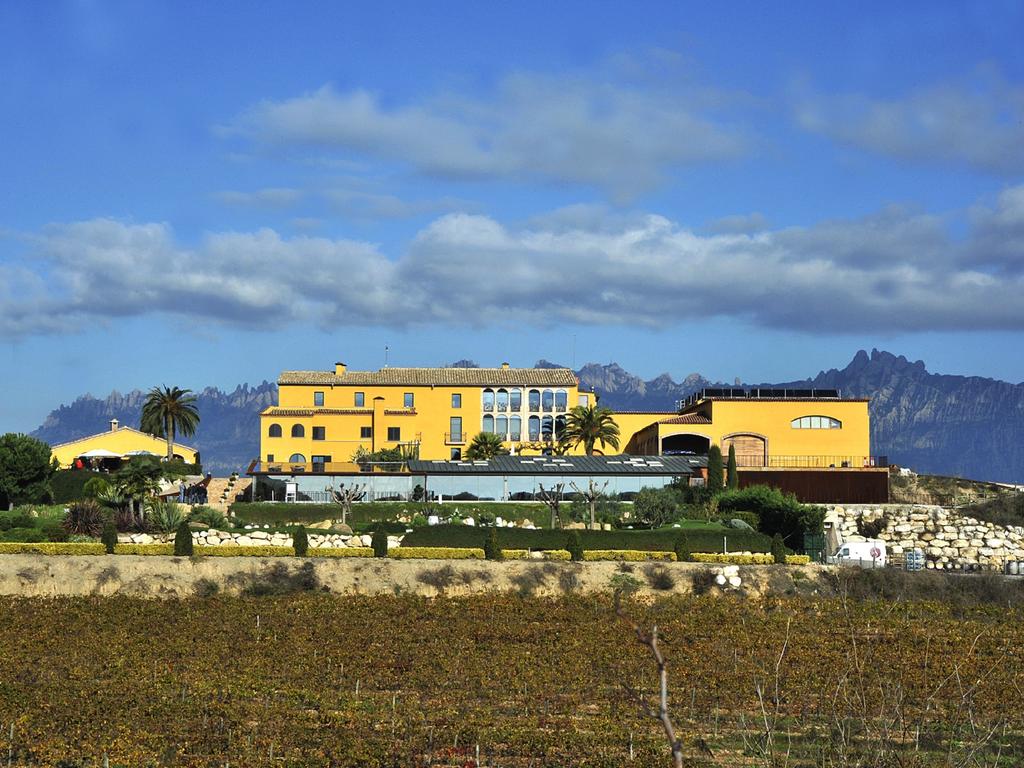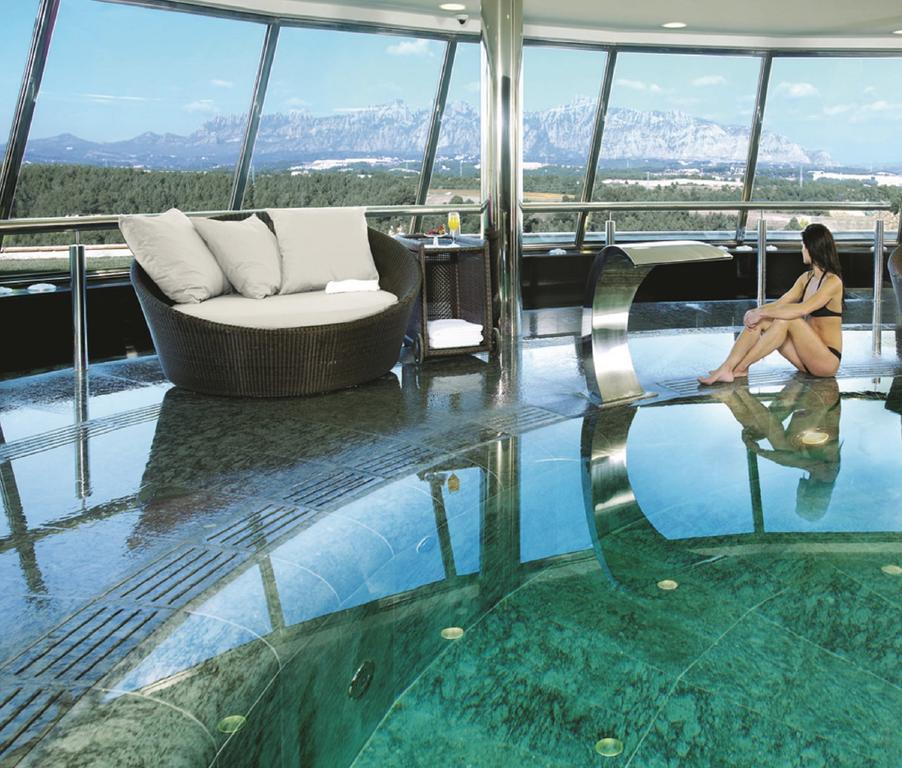 Book your oenological experience in Can Bonastre.
Enjoy the wine tourism in Catalonia in many other great hotels.