When all the stars come together to unite two divinities … then something incredible happens.
Salvador Dalí and Empordà!
Join us for an unforgettable, unique and surreal journey!
CADAQUÉS- PORT LLIGAT
We visit two of the most beautiful places of the Costa Brava, Port LLigat and Cadaqués, where the artist Dalí lived and worked.
The visit to his museum-house is compulsory to get to know and understand the work of Dalí and its origins. We find some answers in the impressive landscape, which has maximized the genius's work and creativity.
Until the death of Gala in 1982 Dalí lived in this museum-house, later he moved to the Castle of Púbol, the next attractive place.
Here is a small virtual tour of the museum-house with its original and surreal character.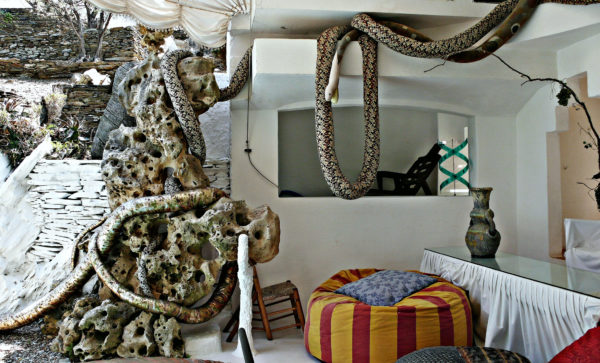 Look for  opening times and conditions  to visit the museum.
A 2-minute walk from Dalís museum-house, this exclusive boutique hotel is ideal for a stay in Cadaqués, both in summer and in winter.
The fantastic BOUTIQUE HOTEL SPA CALMA BLANCA in this unique landscape features family suites with fireplace, interior or external jacuzzi and fantastic views to the mediterranean.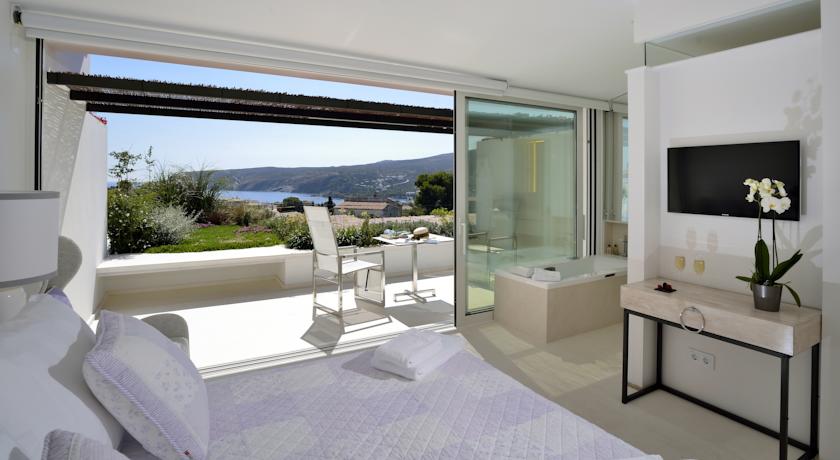 Discover the Boutique Hotel Calma Blanca.
Or choose a stay at the TRAMUNTANA HOTEL in Cadaqués, a place with soul, housed in a former white fisherman's house with 12 cozy rooms.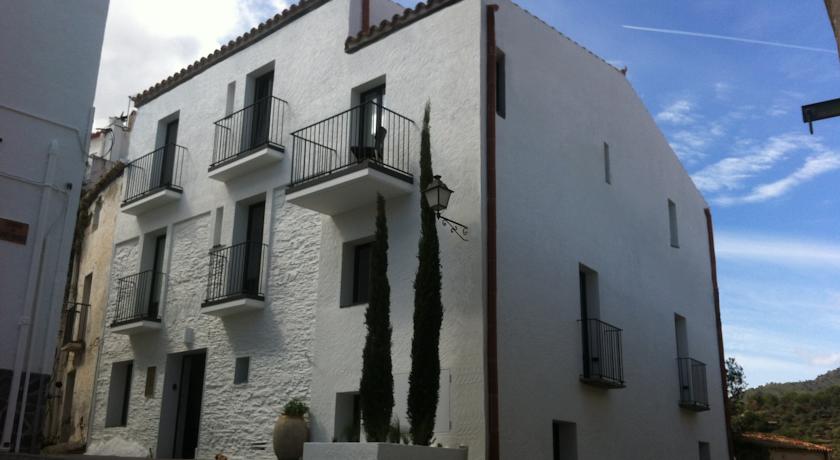 Reserve Tramuntana Hotel and enjoy Cadaqués.
GALA DALÍ CASTLE PÚBOL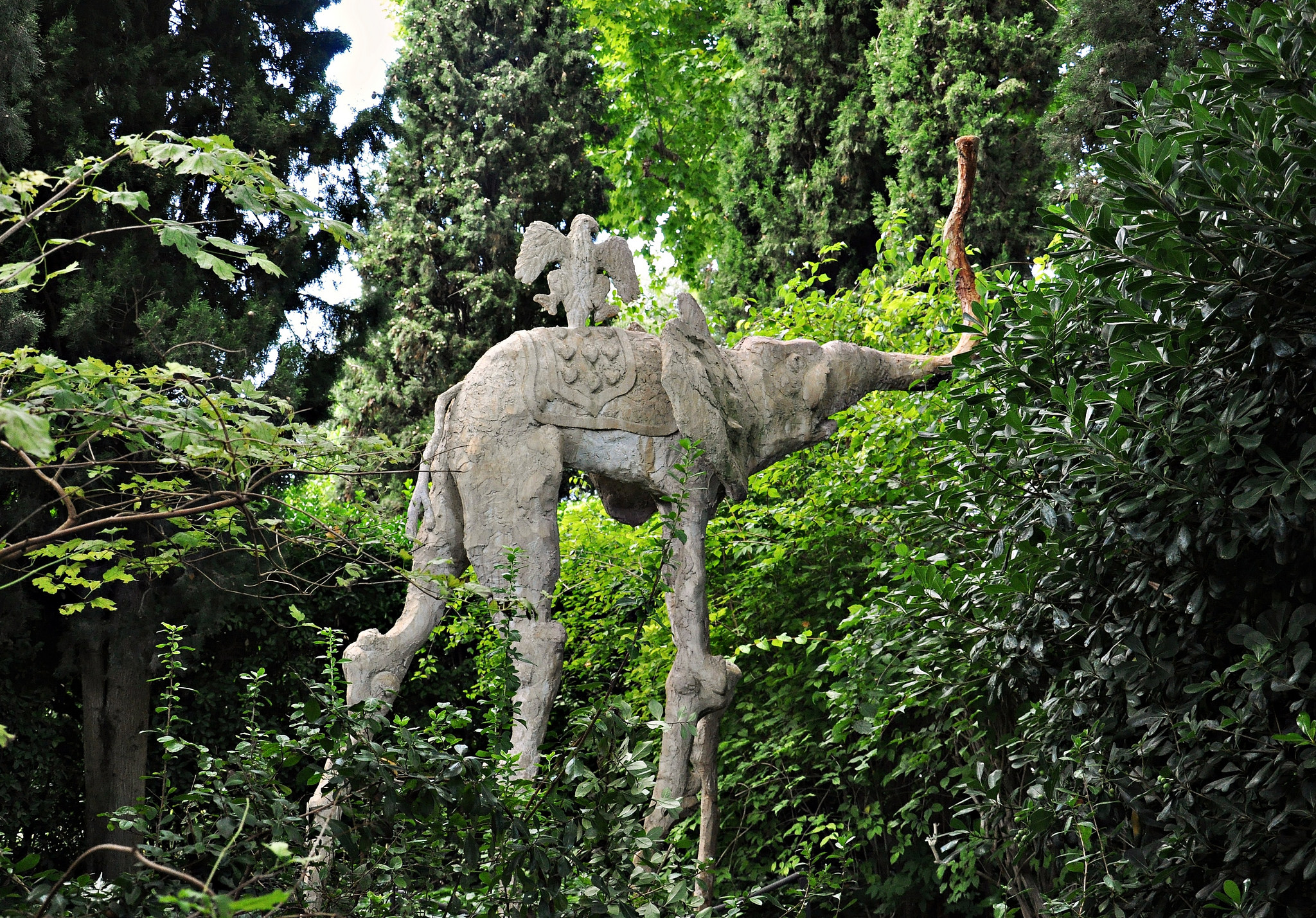 Because of his great love for his muse Gala, Dalí donated her an own castle ….
In 1969 Dalí bought the castle of Púbol for Gala. Because of its ruinous condition, it was completely restored according to Dalí's plans and the wishes of his beloved Gala, and is today the legacy of Dalí's architectural and artistic work.
The museum houses paintings and works of the artist and a collection of Galas haute couture dresses. Outside you can admire the famous long-legged elephants.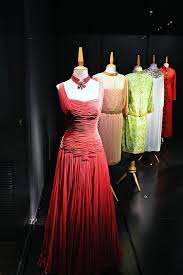 In 1982, Gala was buried in a mausoleum designed by Dalí, especially for her (or for both). After her death, the painter and his workshop moved into the castle to Púbol, to be able to remain forever near Gala, although in the end it was not so….
Look for  opening times and conditions  to visit the museum (from 15th May to     7th January)
The HOTEL MAS CARRERAS 1846 is a comfortable boutique hotel, just 8 km from Púbol, in a former typical Catalan farmhouse. It has 8 romantic rooms and a beautiful 10 hectare garden with trees and hedges and a non-chlorinated fresh water pool.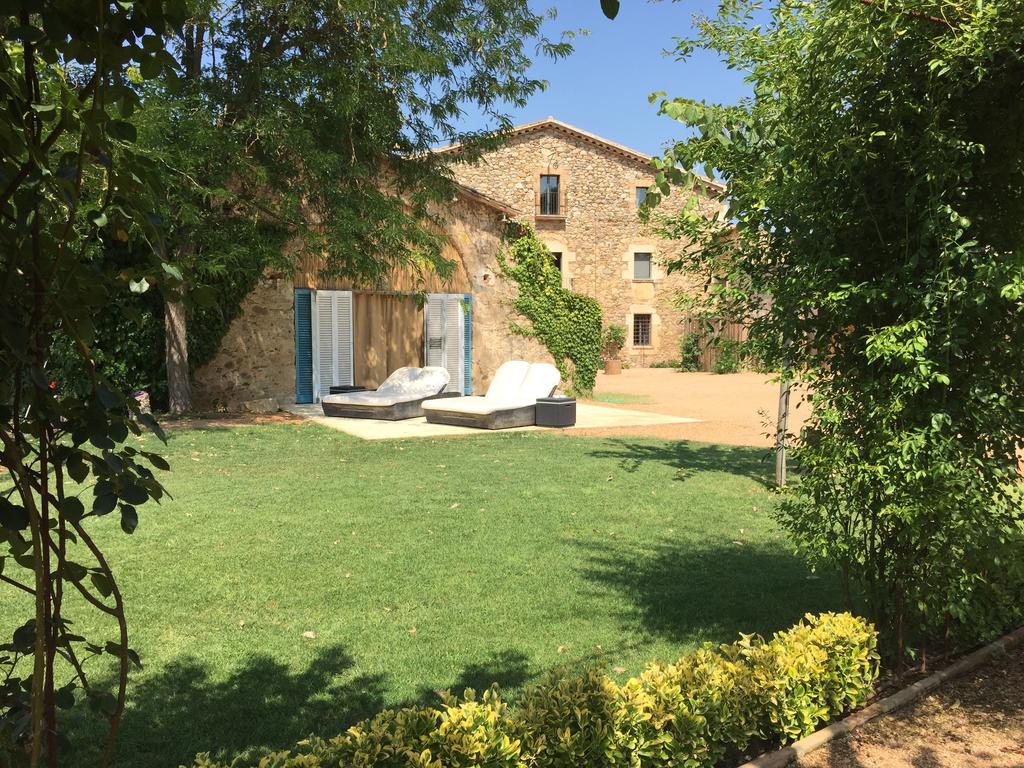 Reserve at Boutique Hotel Mas Carreras 1846
FIGUERAS – DALÍ MUSEUM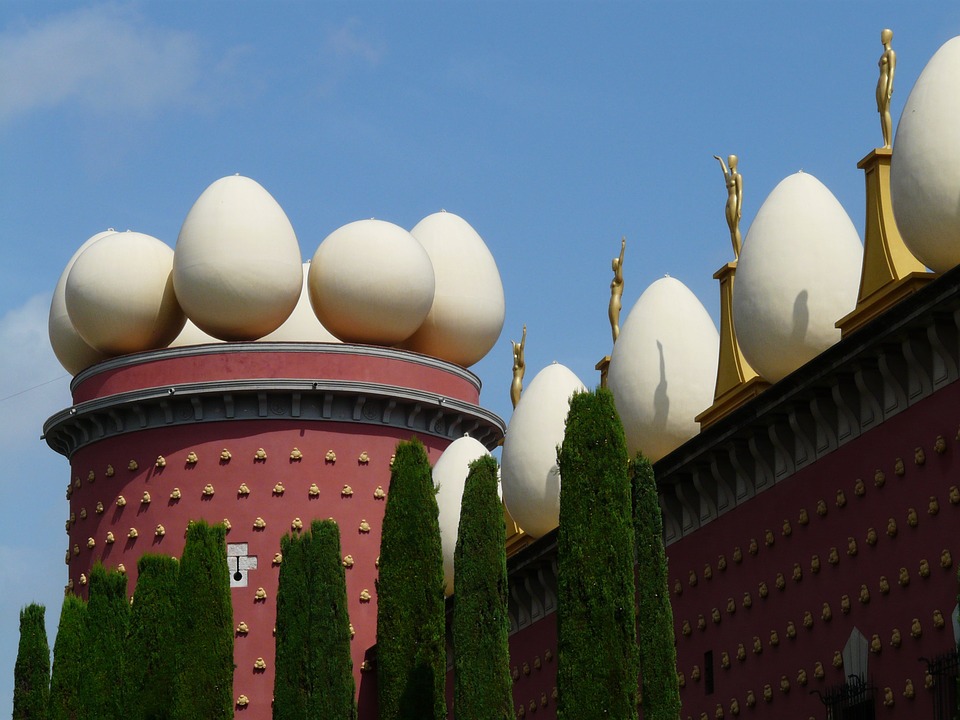 Finally the Dalí Theater-Tuseum in Figueras with Dalís largest collection, which the painter and architect himself donated to the Salvador Dalí Foundation.
In 1918, the first two works of the brilliant painter were exhibited in the 19th century theater of the city of Figueres. It was destroyed by the Civil War and decades later, when the mayor of Figueres asked Dalí for a painting, both. decided to rebuilt it. Dalí donated the majority of his works in order to recover that significant place.
Nowadays the visitor can admire Dalís heritage with a large number of portraits, paintings, furniture and architecture from the brilliant artist.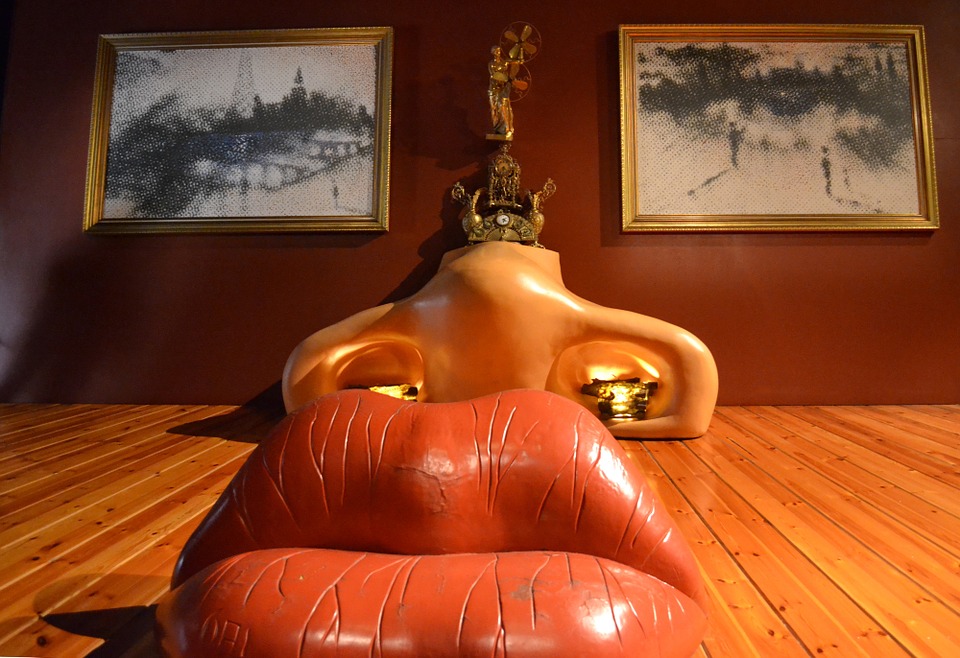 In the end, and not uncontroversially, after his death on January 23, 1989, Dalí was buried in the crypt of his theater-museum and not in Púbol. Far away from his beloved Gala….
Disregarding the controversy, this theater-museum is the ideal place to discover and enjoy the work of one of Catalonia's most important artists.
The charming MAS FALGARONA hotel in Avinyonet de Puigventóas, just 10 minutes from the Dalí Museum, is an oasis of peace and the ideal place to relax after a hard day at Figueres. It has a garden with pool and romantic rooms as well as an exclusive 80 m² private villa.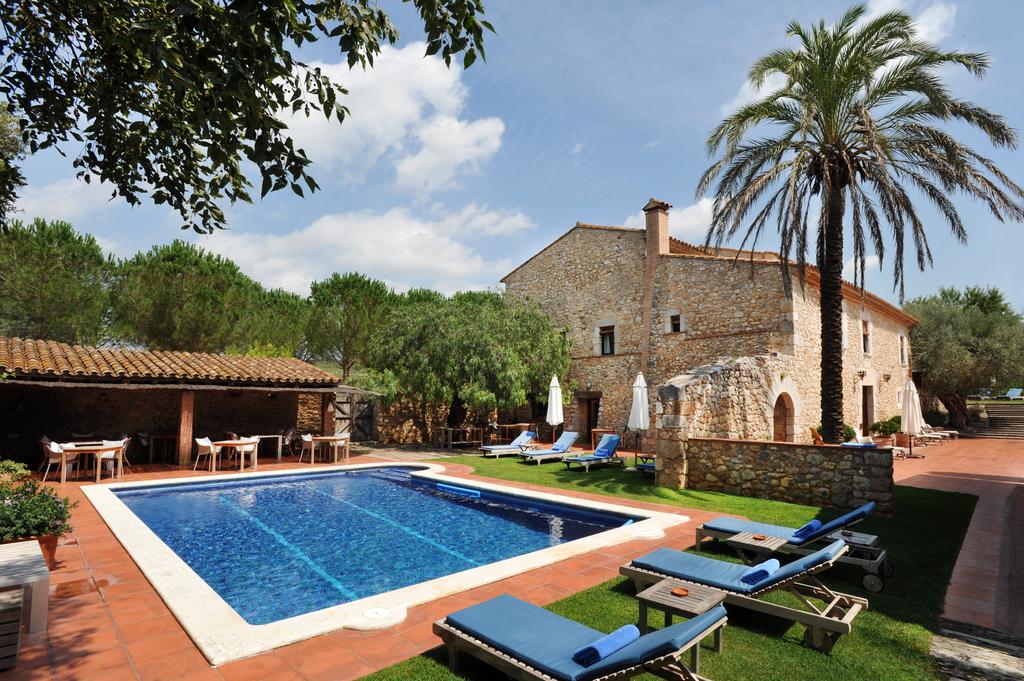 Enjoy Dalí relaxing in Mas Falgarona
The area known as `Dalí Triangle' covers less than 80 km. In order to be able to enjoy this excursion with all its intense impressions, we recommend a weekend or even a 3-day trip.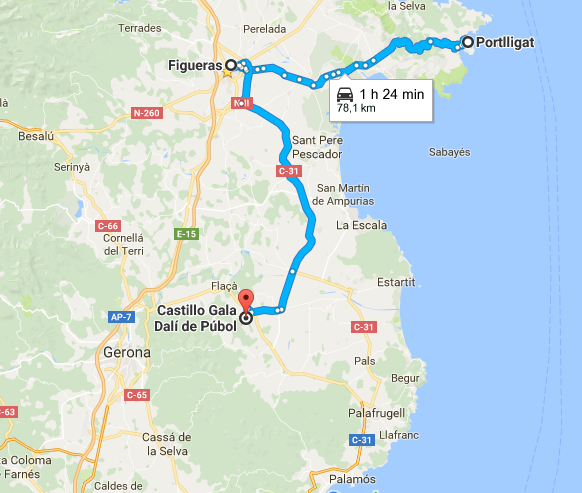 Discover the Empordà area with a stay in a charming Boutique hotel of the Costa Brava.